Men's Program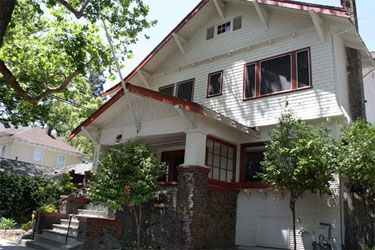 Founded in 1964, the Sacramento Recovery House(SRH) is an 17 bed social model facility designed to help men in their recovery from substance abuse. We are a not-for-profit corporation located in a quiet and safe residential neighborhood. SRH is a fully licensed facility serving men 18 years of age or older.
Our Goal
Sacramento Recovery House provides social rehabilitation services, in an alcohol and drug free environment to any man who desires to stay lean and sober. Our program benefits the individual, his family, and the comunity by returning him as a responsible and productive citizen.
Throughout our history, SRH has demonstrated a deep concern for the welfare of residents both during and after their stay with us. Simply put, we are here to help men become userful and sober members of society.
Our Program
SRH offers 30, 60, and 90 day structured live-in programs
We rely on the proven success of the 12 Step approach to recovery. Our residents must attend at least one community-based, 12 Step meeting each day.
SRH has daily substance abuse education classes coupled with individual and group meetings designed to teach each man to successfully live "One Day At A Time"
Additional sessions are held with clean and sober community members. Here the men learn, first hand, the joys and difficulties involved with starting a new way of life.
Residents are required to perform scheduled duties and chores. Through these, the men develop a sense of responsibility, pride in "their house" and begin forming the healthy friendships that, in many cases, may last a lifetime.
---
Get Help Today
Are you or your family member in need of help,intervention or a path to recovery?
Contact us today, we're here to help.